Les amoureux de la cuisine associent généralement le menu dégustation d'un restaurant à un moment agréable, au plaisir gustatif et aux découvertes culinaires. Les chefs les plus doués peuvent même parfois rendre ce moment inoubliable.
La boutique Coca Cola de Las Vegas propose aussi son menu dégustation, le plateau «Tastes of the World» est tout autant inoubliable… …mais pour des raisons bien différentes.
16 boissons de 16 pays à découvrir, à déguster, à reconnaître. De bonnes surprises comme le Fanta Melon, et d'autres plus proches du bain de bouche ou du répulsif chimique spécial zombies. Mais si vous pouvez savourer ce moment à plusieurs, n'hésitez pas un seul instant.
Toute cette série «Beurk» n'est pas très Geek, c'est vrai, ou alors dans le sens historique du terme.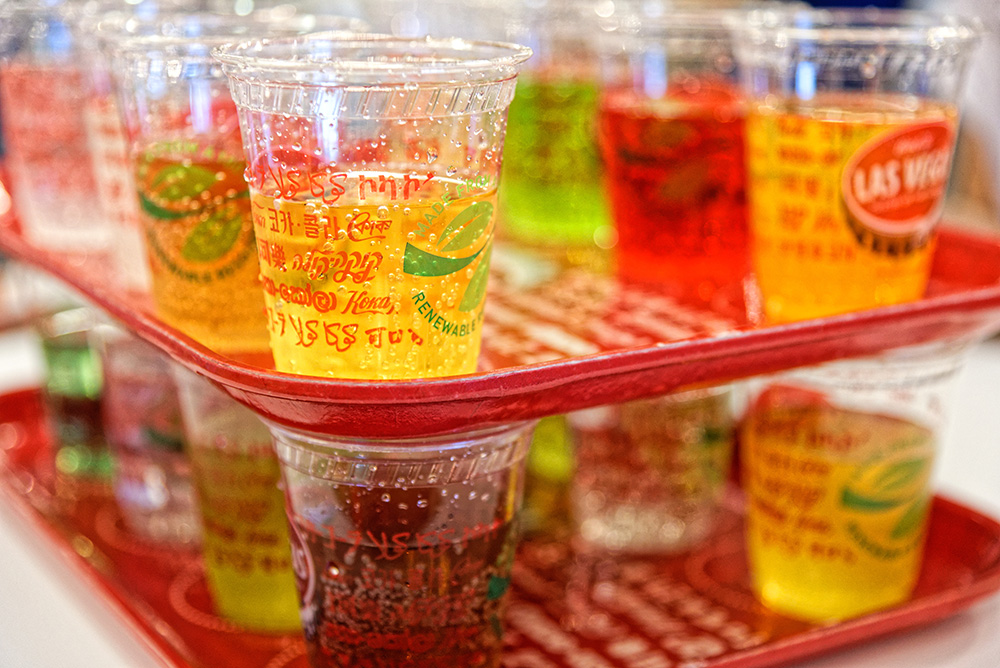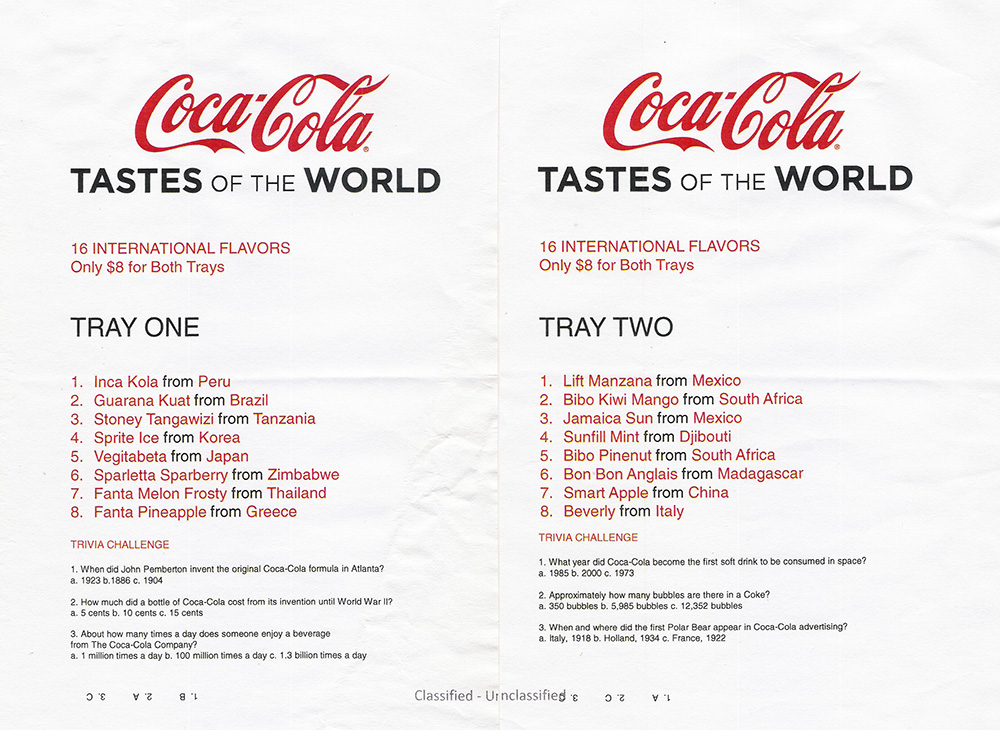 Crédits Photos : © Sébastien Mougey