Bugophile, subst. masc. : Collectionneur de bugs.
Nouvelle série de bugs avec le renfort d'un autre chasseur de plantages, Seb, alias The Purple Mouse.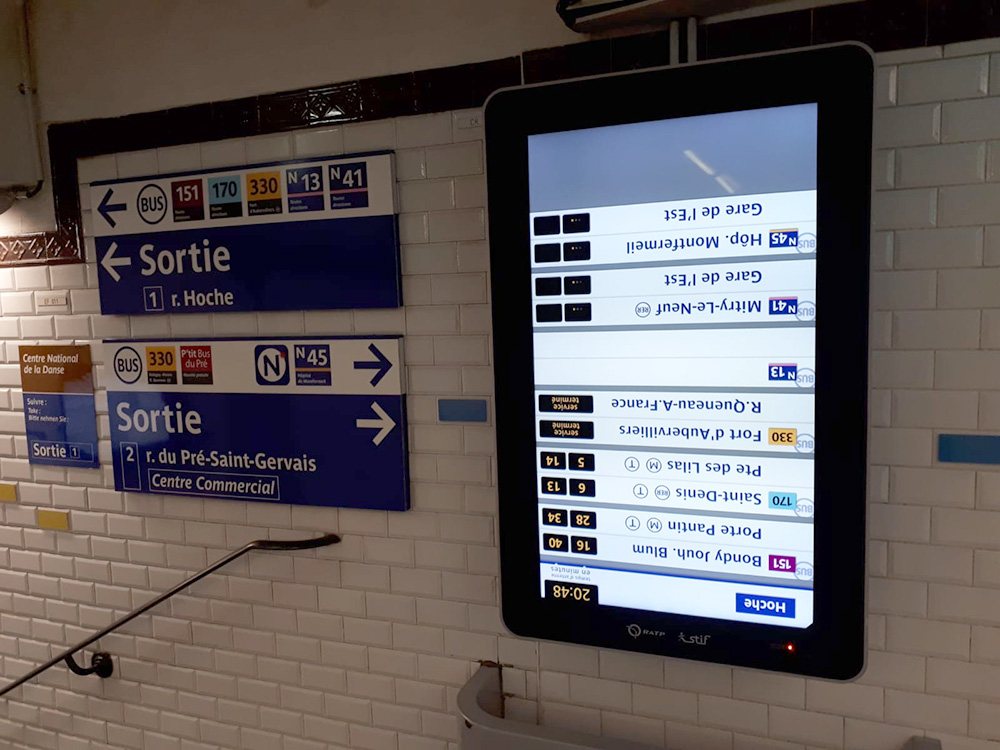 Pour le métro, c'est par là · janvier 2020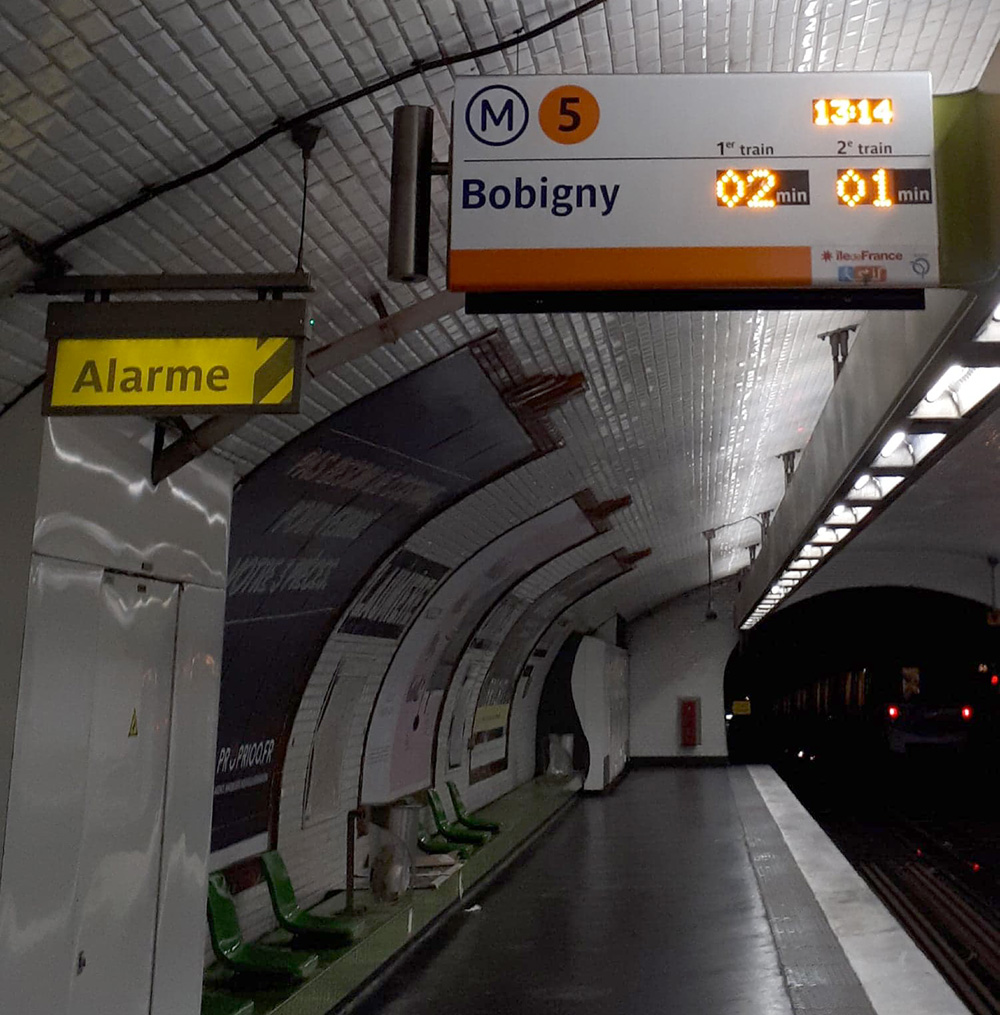 Le 2ème train a doublé le 1er · juin 2019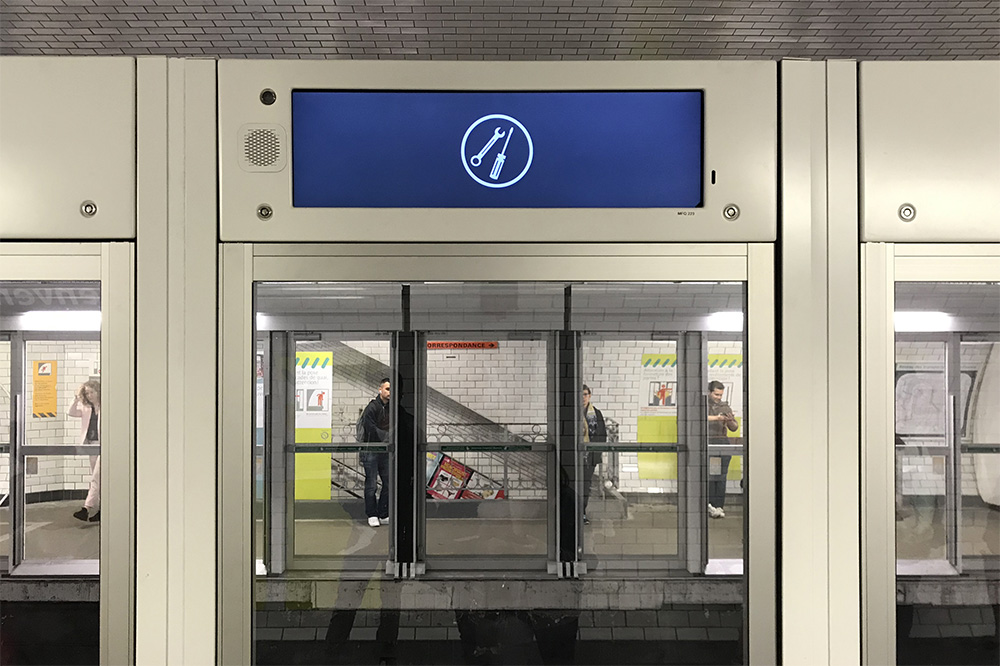 Vous avez vos outils ? · juin 2019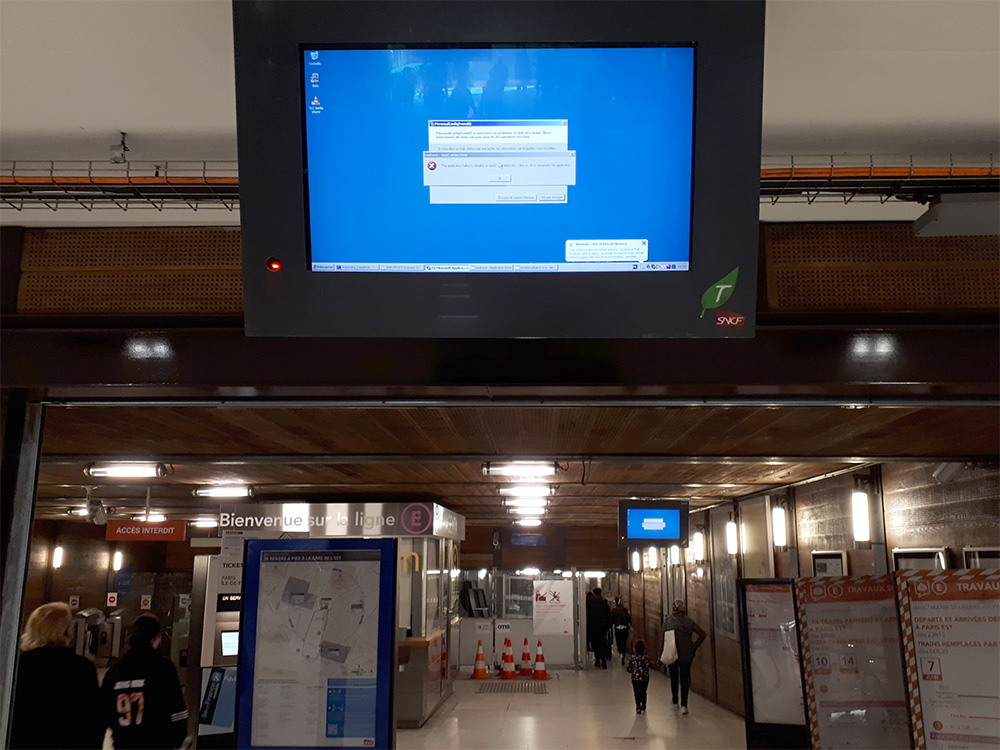 Un bel affichage en gare SNCF · juin 2019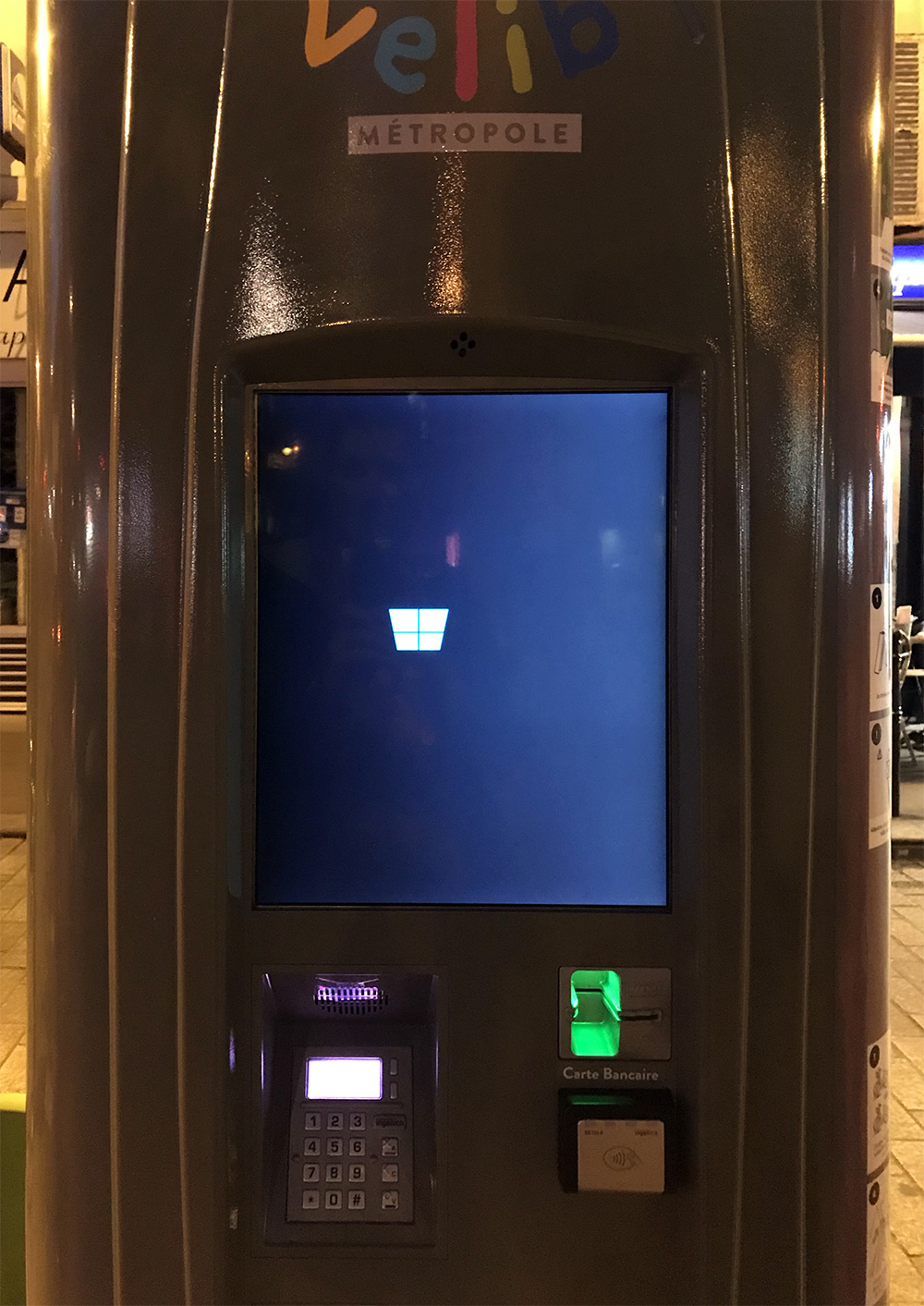 Une borne Velib visiblement sous Windows · mai 2019
Velib : a new version of your WebRTC Plugin is available · septembre 2018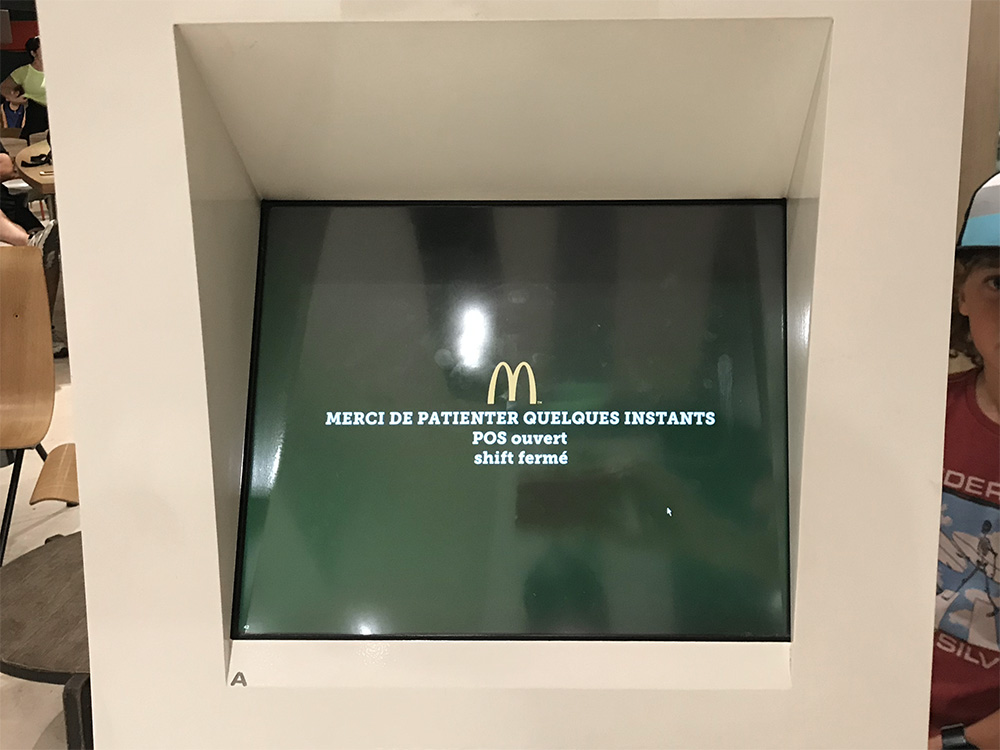 POS Ouvert, Shift fermé · juin 2019
Et pour finir, ce n'est pas un bug mais le réglage d'une vidéprojection sur scène juste avant un concert à Solidays (The Blaze).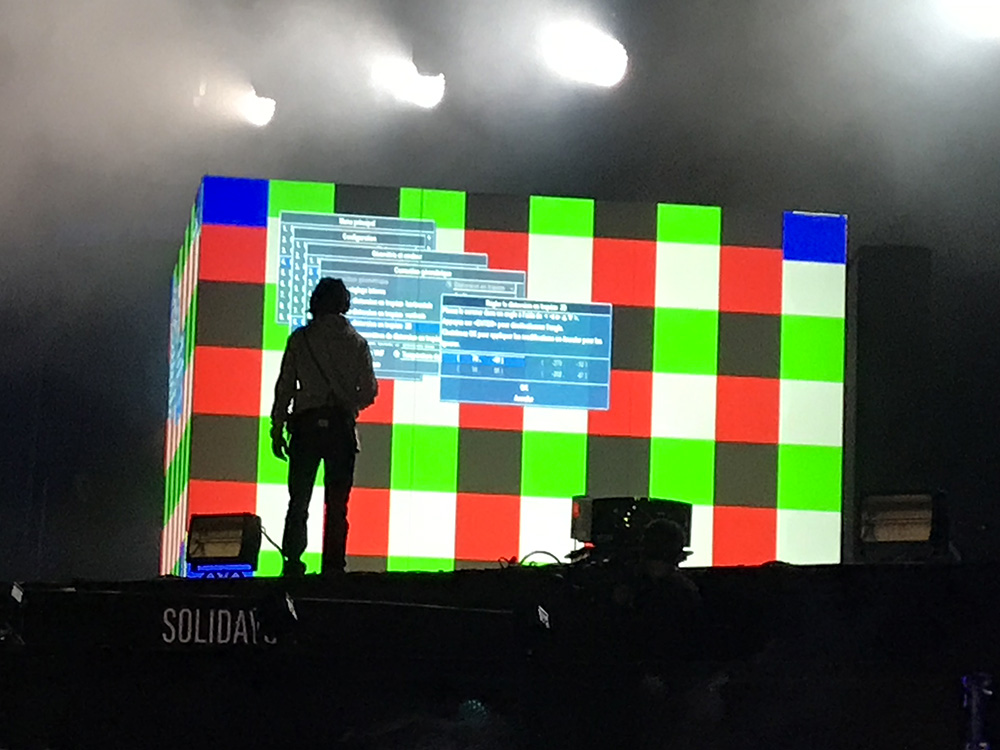 Solidays · juin 2019
Pour voir toutes les photos de la collection bugophile depuis 2012 : Bugophilie.
Crédits Photos : © Sébastien Mougey et The Purple Mouse