Par un phénomène humain assez étrange, la folie attire la folie et on a des copains aussi cinglés que soi. Voici comment l'illustration du podcast Already Flashed a un jour pris vie !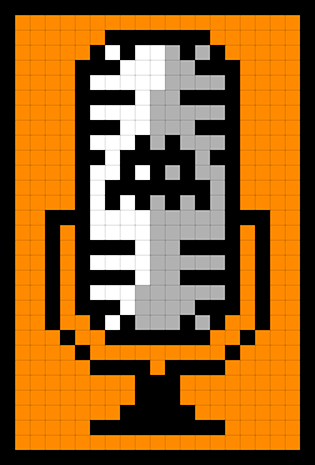 Après avoir eu l'idée un peu folle de lancer le podcast Already Flashed à l'été 2021, il a fallu créer un logo qui représente les Space Invaders et les podcasts. Le micro étant l'objet le plus parlant dans l'imaginaire de l'enregistrement audio, une fausse mosaïque d'Invader contenant un micro paraissait le plus évident. De nombreux essais ont alors été nécessaires pour s'approcher du style de l'artiste, qui n'est pas une simple pixélisation.
Cette illustration Already Flashed n'étant pas destinée à être un jour posée dans la rue, je n'ai pas pris en compte le nombre de carreaux, ou tesselles, qu'il faudrait pour la réaliser réellement. Seule l'apparence comptait, et plus de 650 tesselles ne posaient aucun problème puisque ce n'était qu'un dessin sur Photoshop.
Mais c'était sans compter sur la folie tout aussi grande d'un copain, The Purple Mouse, qui a décidé de me faire une surprise quelques semaines après le lancement du podcast. Le logo prenait alors vie, sous la forme de Lego !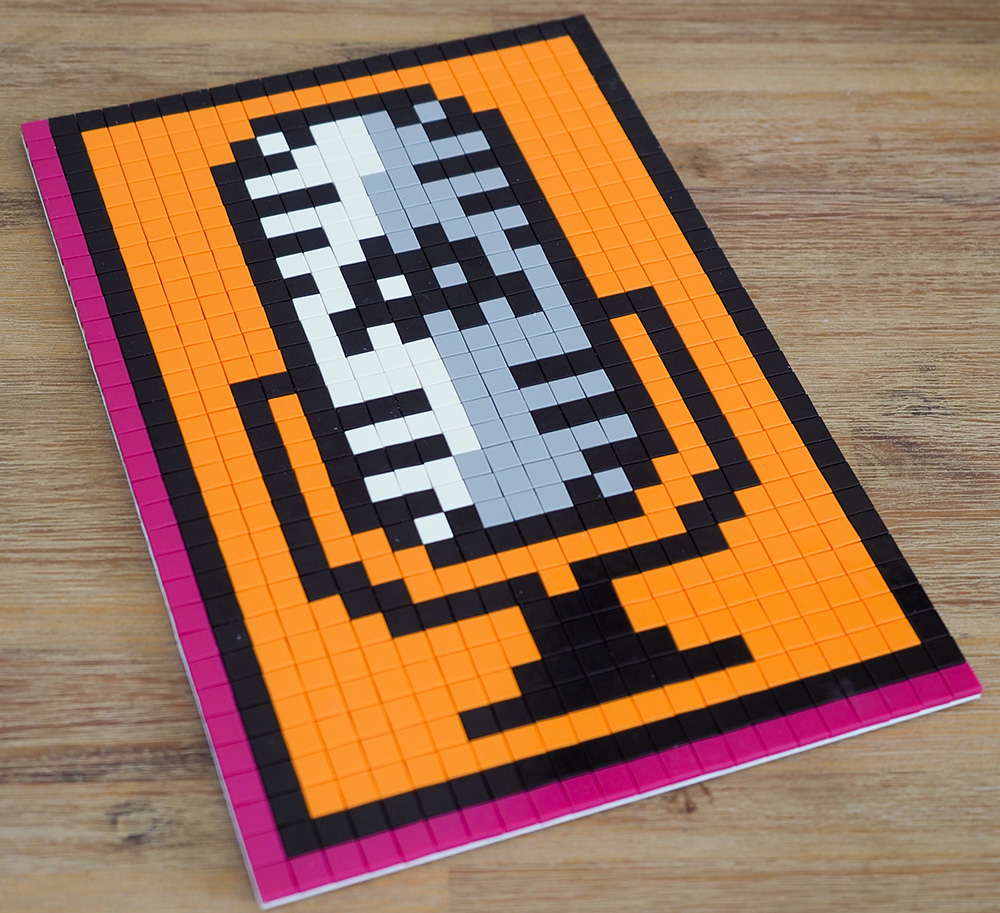 Comme il est aussi fan de violet que je le suis de orange, et aussi parce que la plaque Lego faisait 32 lignes de hauteur et mon illustration seulement 31 lignes, une ligne et une colonne supplémentaires ont été ajoutées. Pour finir, sa signature « TPM was here » a été apposée mais n'est visible qu'avec une lampe UV. Le résultat est superbe 💜.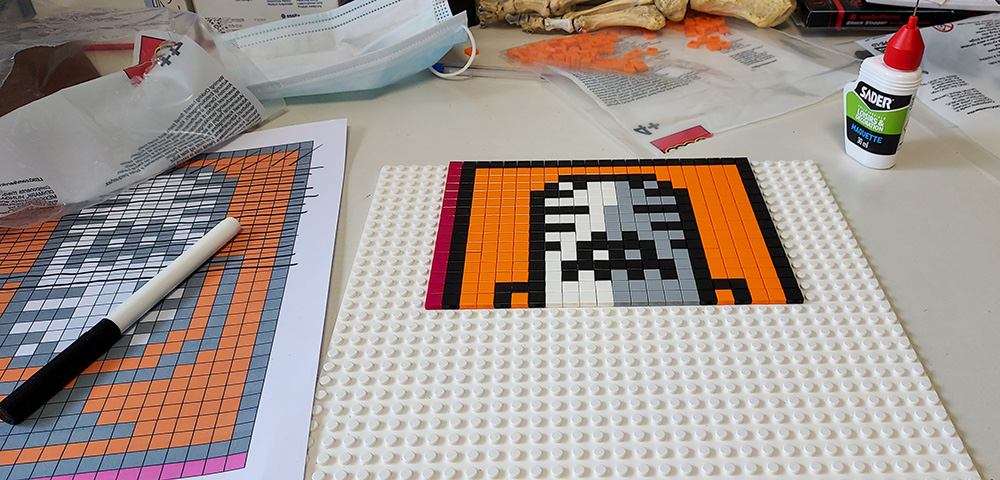 Ce n'est pas le premier délire de The Purple Mouse me concernant, il a aussi créé en 2018 une geocache électronique qui était dédicacée à ma folie.